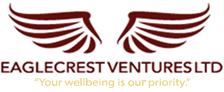 I should like to thank the carers who came to look after my husband…….. during the past months. They were all very friendly and caring and we both appreciated and valued their assistance and care.
The staff that I have had for my care over the last nine months has been second to none; from the younger sector to the more mature staff. They all go out of their way to help when I ask for something and if they can't help they find somebody who will. He and the other nurses are doing is truly a thankless task and as minimal as my recognition may seem,
I'd like to recognise the patience, diligence, manner and skill of one of your employees,
Just wanted to say thank you for all your help and support with Mum, particularly (Carer Name) who in the last few days was so caring to mum and a big support to me, of which was a really hard time.
After being in a Care Home for Three Months, we desperately wanted my husband to be cared for at home. We were very fortunate to be put in touch with EagleCrest. They have more than lived up to our expectations in the care they have provided. They are very professionaland always put his welfare and needs at the heart of his care. No task has been too big or too small. Everywhere is always tidy acer their visits. We have always had regular carers, and new carers, when necessary have been accompanied by a member of the Management Team already known to us. 
The Carers are carefully monitored by the management and regularly attend training sessions. In addition to caring for my husband, they have also given me support and without being asked are undertaking jobs/tasks, making my life so much easier EagleCrest's contribution(s), through the Manager and Staff has made it possible for my husband to be with his family in his own home. land our two daughters will recommend EagleCrest without hesitation. Ann Warner For the Family
ANN WARNER

We love hearing your feedback.
Copyright © 2017 EagleCrest Ventures Ltd . All Rights Reserved.